The Boydells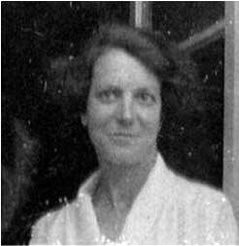 My Great Aunt Lilian Boydell (1889-1974) (left) was the daughter and grand daughter of iron founders in Leigh, Lancashire. But her family line can be traced back 850 years to Heute or Helto or Helias de Boidele, and thence back to Norman barons, including her 27 x great grandfather who was killed at the Battle of Hastings.
Ancestors of Lilian Boydell. (There are slight variations published for this pedigree, but they broadly agree on the roots) Lil's family had long roots in Leigh. It seems she met agricultural engineer George Jefferis Wright from Sandford in Devon through family business connections. They lived for spells in Lancashire and Devon after the marriage before moving to Winchester, where they settled.


The Early Nobles
The Boydells themselves were Normans, originating from Bois d'Elle in North West France. The earliest of the family in England was Raoul Taisson. According to a rather muddled account by J.R.Planché in The Conqueror and His Companions, 1874, this Raoul was the son of Raoul Taisson, one of the most illustrious of the Norman Barons, whose family held considerable property in Normandy. He had performed a notable bit of footwork, changing sides part way through the battle of Val-ès-Dunes in 1047. Son Raoul Taisson or Tesson is reputed to have fought in the Battle of Hastings. He appears in the speculative Battle Abbey Roll. Planché suggests he was killed in the battle. He was married to Matilda, the daughter of Walter, uncle of William the Conqueror.
He may have had two sons, one of whom, Osborne fitz Tesson, we can be certain was the source of Boydell power and authority in England. In the Domesday book we learn that Osbern fitzTesso(sic) in Chester held Handley, Golborne, Poulton, Winnington, Lymm, Warburton, Dutton, Appleton Thorn, and Grappenhall, and probably Bebington, though Domesday did not record it. In 1086 Osborne had 15 burgesses attached to his chief manor of Doddleston, who were perhaps people paying rent though they were not of the Doddleston domain. Dodleston was an important castle on the Welsh borders. Osborne also held 5 ploughs of land in Lincolnshire in Newbold and Maidenwell.[A plough - the amount of land a team of 8 oxen and a plough could plough in a day]. Osborne's lands were held of Earl Hugh of Chester, the nephew of the Conqueror, known as "Hugh the Wolf" or "Hugh the Fat". Earl Hugh ruled over much of the kingdom on behalf of his uncle, which included most of Cheshire and parts of North Wales.
Osborne's descendants were lords of Dodleston and surrounding lands. In about 1130-50 Osborne's great grandson was born, who was the first to use the name Boydell (Boidele) - Heute or Helto de Boidele. He was a benefactor to the Abbey of St Werburgh, Chester, and following his death, his wife Idonea was the sole heiress of the fitz Taisson Domesday fiefs and lands; it is possible that she herself was descended from Osborne fitz Taisson.
Documents record the continuing beneficence of the heirs of Helto to St Werburgh's and Poulton Abbeys. Alan de Boidele granted the churches of Doddleston and Hanley to St Werburgh's.

In about 1230 Sir William Boydele (1210-1272) the g-g-g-grandson of Osborne became a benefactor to the Abbeys of Dieulacres, and Stanlowe, perhaps before he went on the Crusades, as he is thought to have participated. He made a good marriage to Alice de Dutton. He died in September 1272, and his effigy is in Grappenhall church. Tradition, unproven, has it that the crossed legs of mediaeval effigies indicate a Crusader.Those who had been once to Palestine to fight the Saracens were said to be represented with legs crossed at the ankles. Those who had been twice have legs crossed below the knees, and those who had been three times were shown with legs crossed above the knees. So perhaps Sir William was on two crusades.

On January 19th 1334, William Boydell in Chester took an oath to find an honest chaplain to say mass for the souls of William Boydell his father, and Nichola, his mother, "and for the souls of all the faithful departed in the chaple of Gropenhale built by the aforesaid William". . The chapel known as the Boydell chapel, existed still in the 16th century but has now been incorporated into the south aisle of the church. However the stained glass from that chapel survives in the Boydell window. This window was made up from the most beautiful remains of the glass saved from the old chantry chapel, having been placed in its present position in 1850, though the glass used dates from 1334. The Boydell medieval window is an extremely precious reminder of those early Boydells..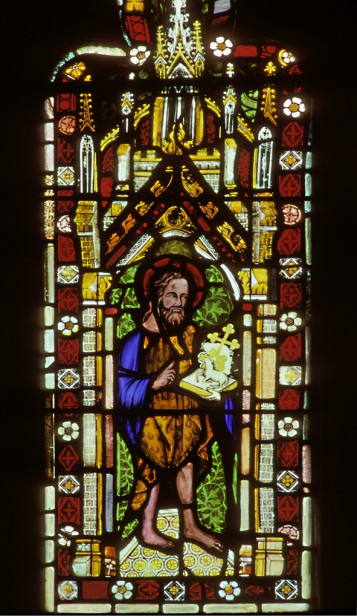 The stained glass window in Grappenhall church, made up from
glass surviving from the Boydell chantry chapel of 1334, re-leaded
in 1964, having been placed in its present position in 1850.
Below you will find the pedigree not only for these early Boydells, but also all those others mentioned here, as accurate as the minefield of Norman Genealogy will allow.
The Lord Mayor
Another illustrious descendants was the English engraver John Boydell (1719-1804) who went on to become Lord Mayor of London in 1791.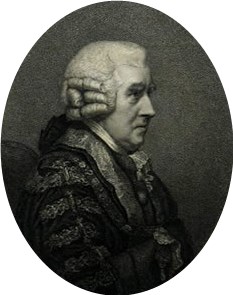 He was born the son of a Land Surveyor in Dorrington, Shropshire. Inspired by a print he saw when aged 20, despite being trained in his father's business, he walked to London where he apprenticed himself to an engraver. But Boydell was much more of an entrepreneur than he was an artist. Although he successfully produced and then sold his own engravings,in 1751 when he became a member of the Stationer's Company he was the first to see the benefits of selling the engravings of other artists when his own were not selling. He became a printseller, and publisher, and built a successful business. He had a shop in Cheapside, published successful collections of prints, and concentrated on that aspect of the business rather than his own engraving.He was joined in his business by his nephew Josiah Boydell. He imported from France, but found that the low opinion there of English engraving forced him to pay cash rather than exchange English prints for French. He set out to change that and commissioned enormously successful engravings in England that he could exchange in France and elsewhere on the Continent. By 1770, the British were exporting far more prints than they were importing, largely due to Boydell.
He obviously had a strong civic sense of duty. In 1782 he was elected an Alderman of London for the Cheap ward, and Master of the Stationers Company in 1783. He baecame Sheriff of London in 1785, and Lord Mayor of London for 1790-91. He donated many of the artworks from his own collection to the Corporation of London to hang in the Guildhall. He took advantage of his public role to promote patronage of the arts, and his promotion of British engraving helped the craftsmen considerably. He was named a Fellow of the Royal Society for his promotion of British craftsmanship.
The French Revolution and its aftermath disrupted trade with the Continent and Boydell became almost bankrupt. According to his nephew he contracted a cold whilst going to do his Aldermanic duty at the Old Bailey in a fog, and died on 12 December 1804. The public recognised him for his work, and his funeral was attended by the Lord Mayor, several aldermen and artists of the day.

You can see the examples of the artwork of both John and Phillip Boydell on our Artistic Gene page, where we look in more detail at their creative talents.