Some Early Departures

Amongst the earlier travellers in our tree is Elizabeth Berry b.1812, daughter of builder

John Berry

. Married to teacher Thomas Fursey they travelled to the Far East. Their first son George was born in 1839 en route to India on board the George IV. Second son Samuel Dunn Fursey, named for his

famed ancestor

was born in Batavia, today's Jakarta . But Thomas and Elizabeth seemed not to have emigrated, and in 1843 they were back in Appledore, Devonshire, and they remained in England thereafter, moving to Cheltenham. The travel gene seems to have passed to the next generation. Samuel Dunn Fursey's son Reginald Fursey emigrated to the Hawaiian Islands where he was a field supervisor or luna on a sugar plantation.

His sister, a teacher like many of her family, Violet Christine Fursey, joined Reginald in Hawaii. There she married Scots chemist, James Wallace Donald. Before her death she also taught for a while in Colorado. Husband James worked all his life as a sugar chemist on Hawaiian plantations. James and Wallace had four children, the youngest of whom, James Wallace Donald Junior (Wally) witnessed the Japanese attack on Pearl Harbour.

You can read his account here.

Another sister Edith Dunn Fursey was for a while a tutor to the children of Tsar Nicholas II. She remained in Russia for a few years after the Revolution, then moved to New York.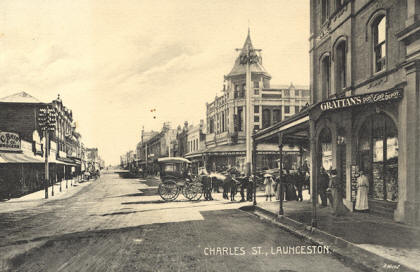 The Blacklers
Second cousin, and daughter of railway porter Thomas Blackler, Milinda Elliott Blackler was born in 1864 in Tormoham, and as a girl was sent to Australia in 1880 for her health. She seems to have been pretty robust despite this! She married Richard Morris, the Australian manager of a cattle station in the remote Barkly Tablelands. Richard's grandfather Faithful Crabbe had arrived in Australia from West Chinnock in Somerset in 1841 on the Glenswilly. Melinda was probably the first white woman in the Northern Territory. She bore six children without the help of doctor or midwife and endured numerous hardships. You can download an account of

Melinda's adventures here, from The Argus, Melbourne of 29 August 1944. }

Her sister Betsy Blackler seems to have been an early emigrant, going to the US in 1872. Louisa S Blackler (1863-1930), another sister, emigrated from Liverpool to New York on 3rd February, 1892, sailing on the Teutonic. She settled in Ohio, where she married Jerome Shaffrauk, from Germany. Brother William sailed on the Teutonic in September 1890. Yet another sister Ann Blackler also sailed on the Teutonic in August 1892, with her young son Charles. Akron, Summit County, Ohio seems to have been the New World gathering place for these Blackler emigrants.

Kate and brother Alfred Blackler, cousins of Melinda and Louisa, emigrated to the US on the SS Campania, arriving at Ellis Island in October 1911. Kate took up a position as governess with a Colonel Brown's family at Dobbs Ferry, New York.

Within a few years of Kate and Alfred's departure their youngest sister Cecilie Ida Elliott Blackler sailed to Australia, where she married second generation Australian, Tasman Arthur Phelps Furze and had four children. Tasman's grandfather Henry Furze had been a Bristol printer, who with his wife Elizabeth Adams sailed from London on the SS Tasmania, arriving in Port Phillip Bay, Victoria, Australia on 12 May 1855. The migrants' ships seem so much smaller than the great liners that crossed the Atlantic between the wars.

Cousins once removed of Milinda Blackler,farming brothers Charles and John Garland Blackler travelled together with their families on the SS Stonehouse in 1874, to Pleasant Point in New Zealand. John Garland Blackler first purchased land at Cust, North Canterbury which required too much effort for cultivation so he sold it in 1880 and purchased land in South Canterbury, close to the Orari Railway Station. When the New Zealand and Australian Land Company began selling off areas of the Levels Estate in the1880's, John sold the Orari farm and bought a block at Totara Valley and became one of the first settlers in the district. He was farming with over 650 sheep by 1901. John retired from farming in 1906 and moved to live at Waimataitai, Timaru.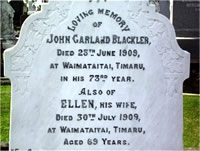 John Garland Blackler's grave in New Zealand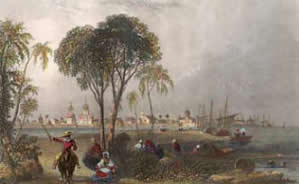 Batavia in about 1842, the year of Samuel's birth



Kekaha Plantation, Kauai, Hawaii
Where James Donald worked

South Hams ancestors the Crockers were amongst the earliest of the family's emigrants, and various cousins continued to uproot and set sail for pastures new throughout the nineteenth and twentieth centuries. A third cousin, John Crocker (1793-1863) married Mary Giles and was farming at Stroude, near Ermington when they decided to emigrate, and with their seven children they sailed to Hobart on the Mary Anne in 1829. They were to have four more children in Tasmania. The Crocker daughters married and settled there.

In March 1842 John's brother Henry Crocker and wife Sarah Coleman sailed from Plymouth on the Orleana, with four children to Hobart, where they were met by John on July 4th. Henry set up a business as a coachbuilder in Launceston, Tasmania, his son Sampson joining him in the business. Pioneering brother John and three sons moved on to Richmond, New Zealand . The Crocker family, however, became well established in Tasmania over succeeding generations, particularly in Launceston and Port Sorell. Henry Crocker's great granddaughter married the son of Alice Corrick of the famous family of entertainers.



Barkly Tablelands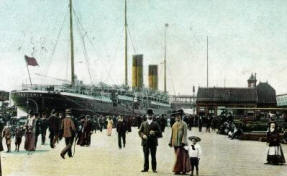 SS Teutonic at Liverpool



SS Campania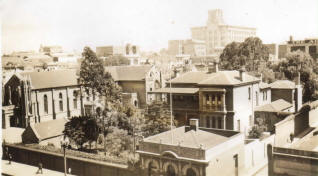 Port Phillip Bay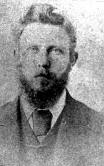 ---
An Emigrant Family


Another daughter of railway porter Thomas Blackler, Priscilla Blackler (1859-1952), married blacksmith John Davis of Yealmpton in 1891. They worked and lived on the large Plymstock estate of Radford, then owned by Thomas Bulteel, banker and JP. John was a blacksmith at the breakwater works at Oreston. He also did some gardening on the estate, where Priscilla was laundress. John and Priscilla had five children who survived to adulthood. Thomas b. 1888, Milinda b. 1889, William b.1892, Gladys b. 1894 and Miriam b. 1903. The whole family were to cross the Atlantic, four of them permanently. Eldest son Thomas was indentured to a shipwright in Plymouth, in 1903. But after a few years he 'd had enough and reckoned better prospects awaited him further afield. He managed to talk his employer into releasing him from the indenture, and with the help of the family raised the £5-£6 steerage fare and sailed from Southampton on the Oceanic on 15 September 1909. 21 year-old Tom never expected to see his parents again. He arrived at Ellis Island with less than $35 in his pocket. He joined his Uncle and Aunt Jerome and Louisa Shaffrauk in Akron, Ohio. Akron had grown from a population of 3,000 to over 42,000 between 1850 and 1900 and became the "Rubber Capital of the World". Tom got a job in the moving business, and settled to his new life.

The Davis family lived in the
boathouse on the estate. Several of John's children
were born there

In the following year Tom's younger brother William decided that he too could do better in the USA, and accompanied by an Albert Jones, Bill sailed from Southampton on the Adriatic on 13 July 1910. At Ellis Island both Bill and Albert declared their destination as the home of Tom at 445 Commins Street, Akron. Bill made a brief return to the UK in 1913, but by Christmas that year he was back with brother Tom. In the following year he married close neighbour Kaatje (Katie) Steltman in Akron. Katie was an immigrant from Amsterdam. She had arrived with her parents and four sisters to join her brother in Akron in 1910.

Bill seems to have initially worked as a machinist in the drill factory with brother Tom. But by 1930 he was working as an inspector in one of Akron's several rubber factories.


SS Adriatic
In 1920 sister Gladys Davis arrived having sailed from Plymouth on the Ryndam. Gladys was able to travel 2nd Class. She joined her brother William in Akron.
By this time Tom had been working for a few years with Whitman & Barnes, a drill and tool manufacturing company in Cleveland. When the plant was moved to Detroit, Michigan, Tom moved too.
In 1821 sister Milinda sailed to Canada. She had decided that she would remain British and emigrate to the British Dominion. Milinda was always the most determined and independent of the children. She had a son, Ewart b. 1913, and in about 1920 she acquired a husband, soldier Jim Washer. The family settled in Windsor, Ontario, just across the water from Detroit.
After her initial visit to Akron, Gladys returned briefly to England, where she collected the rest of the family - her parents John and Priscilla and her sister Miriam: they sailed back in August 1923. Tom found work in Detroit for his father and his sister Miriam at Whitman & Barnes.
Quite a feat for this old Devonshire couple to leave their past behind for a life in a new world! But with the stock market crash in 1929, John lost his job, and was unable to live there on his pension. Reluctantly John and Priscilla were forced to leave America. Gladys had been in service with the Firestone family in Akron. She had not been too pleased with the unwelcome attentions she had received there, and had decided that she would leave too. She and her parents returned to England in 1932. Miriam stayed on.



With half the family back in Plymstock, and the other half in the US and Canada they were never to all meet up again. Father John Davis died not long after returning to England, in 1938. Priscilla lived through the war, enduring the Plymouth blitz to die in 1952 in Plympton, aged 92.

Much to his family's surprise Tom married Sarah Stewart at the age of 47. A nurse at Whitman and Barnes, she had been a friend of sister Miriam for years before Tom and she became romantically involved. He spent most of his life with the same company, working as a tool-grinder, moving from Detroit to nearby Plymouth, Michigan, ironically for a man of Plymouth, Devon. In his declining years he moved to California to be near his daughter, where he died in 1972.

In 1930 Miriam married Cyril Baggott, another emigrant, from Newcastle -on-Tyne, whose ancestors had worked on the canals of England. His father had emigrated to Quebec in 1921. Cyril and Miriam lived in California, where Cyril died tragically in 1950. Miriam later remarried, to Lester Bolton, and moved with him to Utah, where she died in 1980.
Millie remained resolutely British, and never forgave her brothers and sisters for becoming American citizens - "Paper Americans" she called them. She even bred bulldogs for a while, and was a great admirer of Winston Churchill. She continued to visit the family across the Detroit river, from her home in Ontario. After Jim Washer's death she married Horace Liddington. She died in Windsor, Ontario in 1978. Son Ewart joined the Canadian Essex Scottish Regiment during the war, and was posted overseas near Plymouth, Devon, where he was able to spend some time with his grandmother and aunt.

Back in Plympton Gladys married Harold Smith in 1934. He served overseas for 5 years during the war. After the death of mother Priscilla, Gladys and Harold spent a year in the US to be with the family, but moved back to Plymouth. Gladys died in 1980.

Bill moved to California, where, like his father, he became a gardener. In 1941 he was head gardener at the Los Angeles Rose Garden. Katie died in 1957, and in 1963 he married Irene Bailey. Bill died in 1981, the last of his generation.

In many respects this is not a remarkable family. But if we reflect on their early poverty, their upbringing, the world they were leaving and the uncertain futures that awaited them, we must acknowledge what grit, daring, spirit of optimism and determination they must have had. They seem to enshrine the values of all the families that travelled to the New Worlds and transformed them.



I am indebted to Emily Rocha for sharing her stories and photos with me with such generous and enthusiastic support.
Photographs of the Radford Estate reproduced with the permission of Plymouth Library Services.
---
Feys Abroad

After the Fey migration to Bristol, many members of the family travelled further. One of the first to leave the UK was Edwin Fey, b.1848, Sandford, who seems to have gone on an exploratory expedition to the USA during the 1870s, then having failed to persuade wife Sarah to travel back there with him to make a new life, he left with an alternative companion. Edwin seems to have done well as a builder, and carved out a successful career in the States, and died in Glendale California in about 1923. In 1883 Edwin's brother James Fey, born 1842 in Cheriton Fitzpaine, took his family to the US, settling in Chicago, where Cora, the last of their 8 children to survive into adulthood, was born. Some of James's children returned to the UK and some settled in the USA. Edwin and James were both builders; brother William Fey, born Cheriton Fitzpaine 1844, had followed the family trade of carpenter and clearly learned from his siblings that the construction industry industry in the US could make use of his skills, for having moved from Crediton to Bristol in by 1881, three years later he followed his brothers to America. William settled in La Veta, Huerfano County, Colorado, where he built many of the town's buildings, and was listed in the 1911 Colorado Business Directory as Fey Wm., Carpenter. Eventually William and his family all moved to California.

Former marine John Coombe,born 1854, son of Ann Fey was also a carpenter and joiner who took his family to Hamilton, Ontario, in 1908 - late in life to have emigrated. They moved later to nearby Burlington, where Heard descendants were to settle 50 years later.

Most of our married emigrants seem to have separated for a period whilst the husband went ahead to the country of choice to investigate the prospects.
Arthur Harris, descended from g-g-great aunt Mary Fey married Susannah Kimm in Kentish Town on 29 April 1888. There is an apocryphal story that they went to Canada for their honeymoon, but Susannah was so ill on the trip that she couldn't face the return journey so they stayed in Canada. However, since they probably did not go to Canada until 1892 or later, this seems to cast some doubt on the story. The family settled in Montreal where Alfred worked on the railways until his untimely death.

Edwin Fey's daughter, Minnie Fey, b. 1870, married Bristol bricklayer Sidney Daw in 1889. They moved away from Bristol living mainly in the West Midlands, but in 1908 Sidney sailed to Australia on the SS Taiunui. Evidently Sid paved the way successfully, for in 1912 Minnie and their 12 children sailed to Queensland on the SS Rimutaka, along with Sid's brother Harry Daw. They settled in the Eight Mile Plains area of Brisbane. There is a Daw Road named after them there. Sid remained a bricklayer all his life and brother Harry became a policeman. After Sid's father died in Birmingham, his mother and sisters joined them in Australia, settling in the same area.
>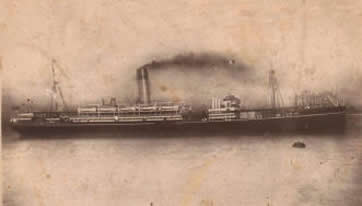 SS Taiunui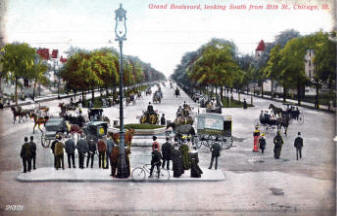 Chicago above and below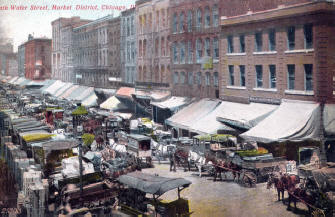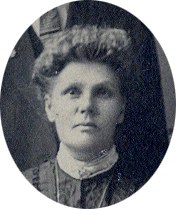 Susannah Kimm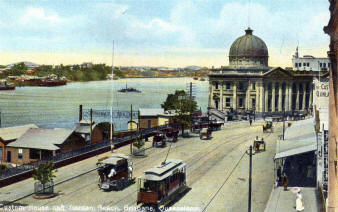 Brisbane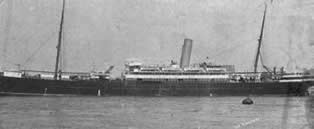 SS Rimutaka


---
To America...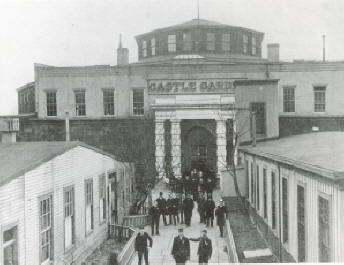 Castle Garden , US immigrant reception centre before Ellis Island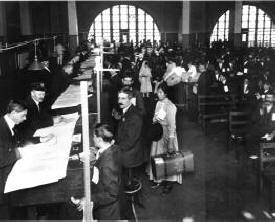 Inspecting immigrants at Ellis Island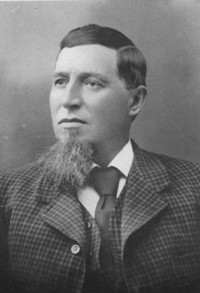 John Hingston Willing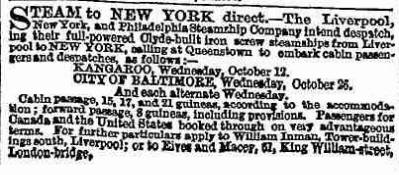 The Times, October 1859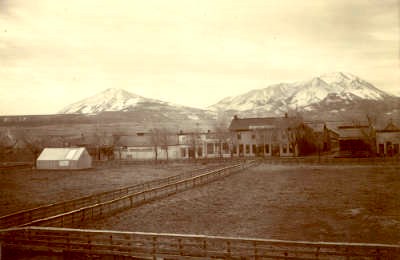 La Veta, Colorado, at about the time that the Hectors arrived there



SS Celtic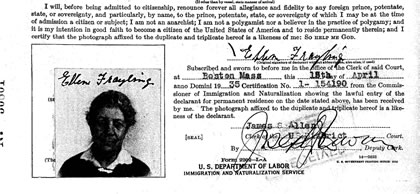 Extract from Ellen Frayling's Naturalization Declaration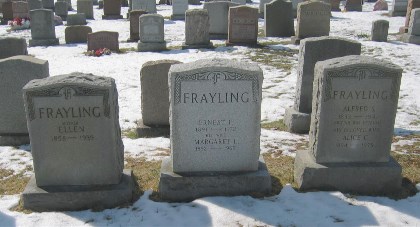 Frayling graves Oak Grove Cemetery, Medford City, Massachusetts



And Canada...

An early departure for Canada was that of William Loye of Dartmouth. With his wife Hannah Dure and young family he emigrated to New Brunswick in 1830.
For generations the Bicknell family were tailors in Crediton. Cousin John Bicknell, born 1825, seems to have had the itchy feet in the family and left Crediton to work in London in the 1850s, then in Hertfordshire. In about 1890 the family emigrated to Canada, and settled in the township of Bathurst.

Family papers of the Pitts of South Allington suggest that several members of the family were in Canada in the 1820s, including Elizabeth Garland née Pitts and her daughter Eliza, in Quebec and in Charlottetown, Prince Edward Island. There were still Pitts in Prince Edward Island in the 1901 census.

William Drew b.1863 in Sandford emigrated to Canada in 1882. He was followed by his brother John Drew b. 1856, and then brother George Drew b. 1871. The brothers settled in Keewatin, Ontario. John had been an engine driver, moving around the UK in the latter part of the 19th century, working on cranes on large construction projects, but in Canada he worked for many years for a milling company. In about 1924 William and his nephew George moved on west to Vancouver.

Blacksmith John Turner Harris Hattin seems to have been the only member of his family to emigrate - sailing to Canada with his wife and children in the early 1900s.

Miller Richard Willing took his third wife and family to Canada to escape bankruptcy in 1851. His second cousin once removed Francis Willing b. 1888, farmed with his old school friend Nicholas Pitts at Lapford before travelling to America to investigate prospects there. He decided to try his luck and took a farm in Alberta, where he was joined by Nick Pitts' sister-in-law, Nellie Wright, to whom he had become engaged. They were married in Edmonton in 1916 and raised their family. They were hit hard by the depression, and returned to the UK in 1937.

Lewis Gilbert Conibear was accustomed to travel, as he had enlisted in the Navy as a boy aged 11-12 in 1881. He worked his way up to Chief Stoker, and in civilian life earned his living as an engineer. After he had started his family with wife Ada Gribble, in about 1897 he went to Canada, and his wife and children followed in 1898. Ada's father was a Methodist Minister, who took his Ministry to Canada, and Lewis and Ada seem to have been Bible Christians, and possibly suffered persecution. They settled at first in Ontario. In about 1916 he was made Chief Engineer on the Great Slave Lake, and the family moved to Fort Smith. Son Frank ran a multi-storey hotel there, and his mother worked in their store. A visitor described the hotel as a rough place with a billiard room attached, displaying signs "No Treaty Indians allowed", "No minors", "No bad language".

Charles Causley, grandfather of the poet of the same name, was a carter working near Newton Abbot, Devon in the early 1880s. Perhaps he thought life had more to offer him, so with his second wife Maria he determined to emigrate to Canada. He sailed to Quebec on the Circassian in 1883, and his wife and the children followed. They settled at Elgin, Ontario. More children were born in Canada, but they lost one. Charles could only get work as a labourer, and by 1890 the family were back in Newton Abbot. Charles' fortunes seemed to fluctuate throughout his life, as back in Devon he continued to work at promising occupations for a while, but ended up as a labourer each time.
Arthur Ashplant emigrated to Canada under the Landed Immigrant Scheme, intending to farm. He sailed to Quebec on the SS Doric on 27 July 1928, describing himself as a colliery worker. He continued west to take up land granted by the Canadian Government at Calgary, Alberta. You can read more about Arthur's life here.

Heards from both Devon and Warwickshire emigrated to Canada after the Second World War, settling in Ontario and Alberta, but before them Florence Heard, who was born out of wedlock to c cousin Maria Heard, in Exeter, apparently sailed from Liverpool to Montreal on the SS Dominion in 1903, aged just 17. No trace of her has been found after the crossing.


Although there are no records of the mid-Devon Heards emigrating in the nineteenth century, it was not only the Blacklers, Feys and Crockers who were willing to try for a new life on the other side of the world. Other family members were willing to try their luck. George Fursdon, b. 1863, dairyman of Sandford, sailed to the USA with wife Rosetta Bannan some time during 1889. They settled in Chicago, and three children were born there. It seems that the old country retained some pull however, for in 1897 the family were back in the UK, and living in Teignmouth.

The Sharlands began to emigrate during the 1880s - it seems likely that George or his brother Walter were the first to leave Devon. Walter may have arrived in the US in 1878. Certainly in 1879 George emigrated on the Alsatia , arriving in New York on 28th March. In the 1880s the brothers were joined by siblings Ellen, Arthur, John, Matilda and Annie. Some time in the 1890s William joined them and in 1903 sister Mary, by then widowed, was the last to leave England. The family settled in Ingham County, Michigan. Most of them married there and raised families.

Quite separately Rhoda Sharland née Hill, widow of a Sharland cousin, emigrated with her three sons. Leopold, George and Frederick to Michigan in 1884. These three were second cousins to the Sharlands who settled in Ingham County, and they settled in Genesse County, Michigan. Descendants of these sets of cousins were only made aware of the nearby presence of their family members by the work of family historian Jane Dixon in 2008. This prompted a reunion of the distant cousins.
John Hingston Willing, born 1844, was a son of delinquent Richard Willing. As his father was in Canada, and in gaol, John was brought up by his grandfather, and learned the family trade of milling under his tutelage. He crossed the Atlantic to the United States in 1865, living at first in Rochester, New York, where he secured employment in a gristmill, known as the Washington Mill. Next he lived in Buffalo, New York, for two years, and then established his home in Joliet, Illinois. After engaging in the mill business in that city for some time he left Joliet and established a new gristmill in Minneapolis, but in 1870 went to St. Ansgar, Iowa where he operated a mill until 1875. In 1872, in Mitchell, he married Amelia Kuhl.In 1875 he and his family became residents of Northwood where he boiught a local mill. This he remodeled and improved and in the spring of 1878 he erected a new mill of three stories and basement, continuing in business with growing success until 1894, when he sold up because of ill health. In the meantime, as he had prospered in his business he had invested in land, purchasing 360 acres north of Northwood, where he farmed until his death.

Nathaniel Wensley Eastmond, b.1873, son of James Eastmond and Mary Wensley, was helping on the family farm at Yowlestone, Puddington in 1901. The Ellis Island archive records his arrival in New York on August 15th 1903. He sailed on the Saint Paul from Southampton. He described himself as an English farmer, last residence Puddington. He had $70 and with no address to go to, he was not sure of his future movements. He appeared in the 1910 census as a hired man, working in Fresno, where his death was registered in 1962.

On 30 July 1887 the "Crediton Chat" column of the Exeter Flying Post newspaper announced the safe arrival a week earlier in New York of John Cann Hector (1840-1896) and family. John had been a successful painter and decorator in Crediton, and from the tone of the newspaper column, a respected member of the community. He was the eldest son of the photographer William Hector. John, wife Lucy and 10 children had sailed on the SS Germanic from Liverpool. The family moved on to Illinois, where another daughter was born ,and then on to Huerfano County, Colorado, where John continued with his trade of painting and decorating, assisted by his sons. He seems to have followed his Fey relations to La Veta. Tragically John's venture in the USA was short- lived. In September 1896, just nine years after his arrival John died. However the family stayed, putting down roots in La Veta, Colorado. Lucy lived on to 1908. Many of his children and grandchildren stayed in Colorado, and followed the family trade of painting and decorating. Several moved west to California.
In 1918, at the age of only 22, Maud Frayling daughter of Ellen Frayling née Huxtable had been widowed when her husband of 3 years was killed in France. She then fell or an American soldier William Cuthbertson, and married him in 1918. She moved to his home in Portland, Maine. Maud made trips back to her mother in Liverpool frequently in the early years of her marriage, and her children were born there. Perhaps to be with her daughter Ellen, whose early life had been difficult, decided to join Maud in America, accompanied by the rest of the family. Originally the intention had been for Ellen, her three sons, the two wives and their children to emigrate together. But the US authorities thought that Arthur's wife Elizabeth had TB, so she was refused a visa. On the SS Celtic, Ellen Frayling, Alfred,Frank and his wife Margaret and their son arrived in Boston from Liverpool, in Third Class, on 12 October 1924, bound for the home of daughter Mrs. Maud Cuthbertson at 8 Highland Avenue, Lynn, Massachusetts. The family settled in Medford, Massachusetts. Maud divorced, then married again to a Charles Coffin. Maud and Charles added a daughter of their own to Maud's two children. Frank and Margaret had two more children in Massachusetts. Back in Liverpool Arthur remained in Canon Road with his five children and wife Elizabeth. She was rather scathing about Arthur's family, referring to them as a "band of gipsies". In 1930 Ellen and her family were still together at 6 Henry Street, Medford City, Massachusetts. Frank, now a metal worker, was head of the household. Living with him and his family was brother Alfred, an unmarried metal worker and their mother 71 year old widow Ellen Frayling, née Huxtable, formerly Wright. The family all became naturalised US citizens. Ellen applied in 1937 and was admitted in 1938. On her application form she referred to two children only - Maud and Ernest Frank. There was no mention of her first daughter born 54 years earlier in Exeter Prison. In fact Ellen had children at that time in Massachusetts, in Liverpool, in London and in Bradford. She died on 2 September 1939 and was buried in Oak Grove Cemetery, Medford City, Massachusetts.




Bathurst, New Brunswick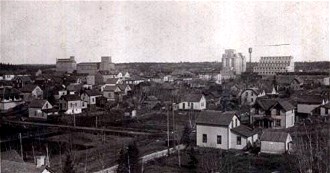 Keewatin, Ontario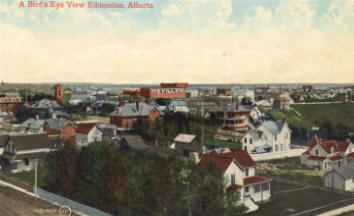 Edmonton, Alberta



Fort Smith, Northwest Territories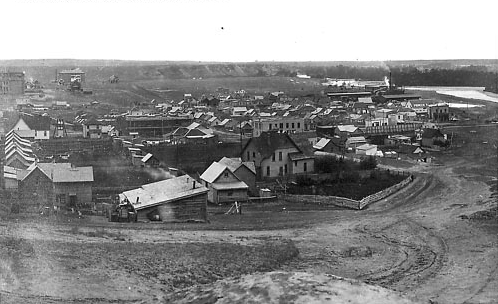 Calgary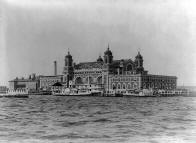 Ellis Island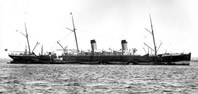 SS Majestic. Mary Bradford, née Sharland, sailed on her in 1903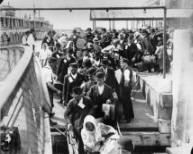 New arrivals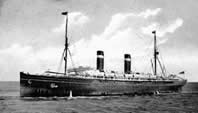 SS St Paul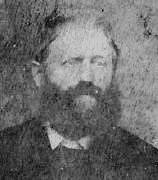 John Cann Hector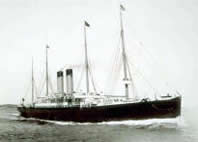 SS Germanic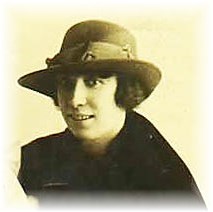 Maud Frayling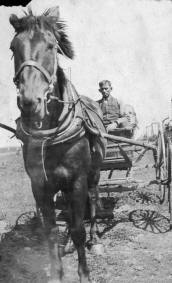 Francis Willing at work
on the farm in Alberta

---
William Boydell
The family of designer and art director Phillip Boydell tell of the migration of his paternal grandfather
William Boydell
. Phillip has recounted it in his autobiography "My Life and Times". William was born in 1837, married to Mary Prescott, and was working as a silk weaver. The story goes that one of William's friend had booked his passage from Liverpool to the USA, so a group of friends including William went to Liverpool to see him off. When the would-be emigré arrived at the docks and saw the size of the ship and thought about the size of the ocean, he lost his nerve and decided he wouldn't be going. Rather than waste the berth that had been booked and paid for, William Boydell supposedly took his place and went to the US himself, sending a message back to his wife in Lowton with the returning friends. The story recounts his adventures on arriving in the USA. The Civil War being in progress, he found himself pressed into the Northern Army. Horrified at the prospect of being in somebody else's war, this unwilling soldier had it away on his toes when the first opportunity presented itself, and lost himself in a vast forest. Stumbling upon a building site he found himself a job as a bricklayer, unskilled though he was. There is then a gap in his American adventure, but eventually he made contact with his wife and family with the news that he had found his fortune and was a partner in the biggest drapery store in Chicago. He apparently made arrangements for his wife and family to join him. They were about to set off when they received a cable cancelling everything, as his partner had absconded with all the money and left him penniless. After that nothing more was heard from him until his death. Even that brought drama, with, allegedly, the top brass of the US Admiralty anxiously attending him on his death bed, as they were fearful that this inventor would die with the secrets of a marvellous invention in submarine warfare in his head.

Extract from the 1871 census for Lowton, showing William Boydell, very much in the UK, with his wife, children, and almost certainly his widowed mother.

So goes the story...However there are one or two flaws in it. Whilst there is no trace of William Boydell by 1881, in the 1871 census he is in Lowton, with his wife and young children. Long after the end of the Civil War (1861-65). As his children were born in 1868 and 1870 it is odd that anybody should have accepted the Civil War story. He left no documentary traces in the USA under his own name, though he may of course have been using an alias. His wife Mary was certainly not awaiting his return or thinking about joining him in 1889, as she married again, to a Richard Nutter. Though after Mr Nutter's death she reverted to the name Boydell. Was this story just an elaborate disguise for the fact that William had abandoned his wife with two young children? Though as the saying goes, never let the truth stand in the way of a good story.
---
To Australia and New Zealand...

There are a good number of our extended family in Australia and New Zealand now.

The only extended family member whom we know to have made the trip to Australia unwillingly was John Coleman Grubb . He was transported to Tasmania in about 1852 - one of the last convicts to have been sent to Van Diemen's Land, as transportation there ended in 1853. His crime - stealing a bag of coal from his coal dealer employer. It appears that his family accompanied him, though through some kind of subterfuge - there is no record of their departure - only of their arrival in Tasmania. Certainly the records show that he was with his family within a few months of his arrival.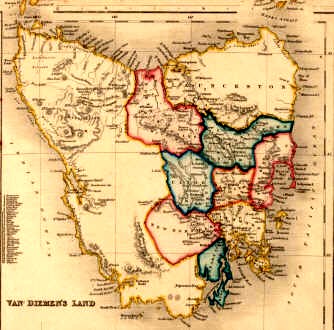 Tasmania 1852
Sarah Crocker Loye, born in Ringmore in 1841 - her mother was a Crocker - married Bigbury carpenter John Hamlyn, and on 20 May 1865, with their two young children they left Plymouth on the Young Australia. On the journey they befriended single man John Stone, 19, of Torquay. During the journey John Hamlyn contracted scarlet fever, and was quarantined on their arrival on August 20th. Hamlyn succumbed to the usually fatal disease. John Stone, honouring a promise he had made to his new friend that he would look after his widow and children, married Sarah Hamlyn in 1866 and became a stepfather to her children. They settled in Toowoomba, Queensland.

The Treliving family, who married into the Leamington branch of Heards were also early settlers. Benjamin Treliving and wife Sarah Ann Clarke sailed to Australia in 1864. Sarah was carrying their first child. Her son was born and tragically died while the ship was in the port at Victoria. It must have felt like an ill-omened arrival in the new country, but the family stayed on and thrived in Collingswood, and their Treliving descendants are in Australia still.

After his failed marriage 1n 1879 Harry Pickett emigrated to Australia, and in Sydney he met and married Jemima Blackburn Lancashire. Harry was working as a warehouseman. He seems to have remained in the Sydney area. He and Jemima had four children with the result that there are four or five generations of Pickett descendants in Oz, and some of his descendants have moved to America.

John Willing & wife Sarah Jane née Pilditch emigrated to South Australia on the "Yalta", arriving on Saturday, 23rd October 1869. John was 43. With him was Sarah Jane, Amy, Charles, Sarah, Eulila , John, Richard, Tom and Sydney. Tragically 4 year-old Sydney Willing died in a fall from the mast while at sea. It is said the family intended to travel to America and it was only after the ship left port they discovered it was headed for Australia, so our Australian Willing cousins could have been Americans! Thanks for the story Faye! John & Sarah had 10 children and in 2002 there were 607 descendents plus 315 partners: a total of 923 in the family and that number is steadily growing.

Our Michelmore relations from the South Hams were not unusual, in that one family member migrated and blazed a trail for others to follow - easing their arrival in the new land. John Michelmore arrived in Australia in 1885, and by 1891 had established a store in Mackay, Queensland. That same year his younger brother William arrived, and was helped to settle in Queensland by John, where he farmed. In 1893 brother Ernest arrived, and he too stayed in Mackay for a while. He tried his luck then in New South Wales, but by 1943 was back in Queensland.

George Saffin went to Australia as a groom for a Dr Haydon, sailing in 1908 on the SS Ortona.He met Kate Annett there,who was smitten by the handsome groom, and they were married at Wallacedale, Victoria in 1911. George at some point took over the butcher shop at Wallacedale. He died suddenly in 1926. George was one of nine children of great-great uncle William Saffin. Only three of these children remained in Devon, the other six emigrating to Australia.

George was followed by Frederick Saffin who sailed on the Otway in 1909. working as an engine driver and fireman, he enlisted in the Australian Imperial Forces in 1915, and was sent overseas in 1916. He was discharged in 1919, and was granted a soldier settlement block of land in South Australia, near Mt Gambier. He married Ellen Doidge in 192. He died in South Australia at Mt Gambier in 1981.

Brother Frank Saffin is a bit of a mystery. It isn't clear when he sailed to Australia. It may have been in about 1909, but if so, he returned to Devon as he was with his father and sisters in Cheriton Bishop in 1911. We know that he married Ruby Bush in Ballarat in 1912. Frank worked at Yarram Park for the Baileau family. He enlisted in 1916. Having won a DCM and the Military Medal, after his discharge in 1919 he was awarded a grant of land at Derrinallum, where he farmed, and then acquired more land at Vite Vite North which he named "Poleford" after the family home in Cheriton Bishop. He suffered a stroke, and was helped by his sons on the farm. Wife Ruby died. Frank made several trips back to Devon, and on one of these met and married Mabel Bolt. They set up home at Geelong where he lived until his death in 1958.
His brother Walter William Saffin married Alice Powlesland in Crediton, and emigrated on the Commonwealth in 1912. Known as Will, he worked as a station hand in Victoria. Will and Alice's only child Norman Saffin became a talented teacher, and was the author of two books in the 1970s.
George Saffin asked his brother-in-law Vic Annett to look up the Saffin family in England when he was posted there. On his visit to Cheriton bishop it must have been love at first sight, for he married George's siter Bertha Saffin during his visit. Vic returned to Australia on his troop ship, and Bertha followed on the Osterley in 1919. She was pregnant with their first child , and suffered morning sickness, and sea sickness during the voyage. Albert and Bertha settled in Wallacedale, Victoria.
Last of George's siblings to migrate was his youngest sister Edith (Edie) Saffin who was only 18 when described as a domestic servant, she travelled to Melbourne on the Orvieto in 1920. She married William Miller later that year.
Cousin John Frost, born in Sandford in 1859, was one of the family that emigrated late in life. Aged 52, with son William Frost, he sailed on the Demosthenes to Melbourne in 1912. His wife Martha Lawrence followed later in the year with the rest of their eight children. He had been a coachman in Sussex before leaving, but worked as a labourer for a while in Flinders, Victoria where the family settled. Eventually he worked as a gardener. He died in Heidelberg, Victoria in 1942 and wife Martha 10 years later.

In about 1912 William Henry Park left home and emigrated to Australia. One story has it that he had fallen out with the new man in his mother's life, Charles Farthing. By 1912 he was working on farms in Western Australia. He enlisted in the Australian Army in 1914, and returned to Europe to fight. After training in Egypt, he landed and fought at Gallipoli with the Australian 11th Bn. When the campaign failed, the forces involved were sent to fight in France. There he was wounded in 1917 and evacuated to hospital in England. In the course of his convalescence, he was found to be unfit to return to active duty with the Infantry, and was transferred to the Anzac Provost Corps. After leaving hospital he was re-trained and posted for duty ar Warwick Square, London. Whilst in England he met and married Gwendoline Dunn. He returned to Australia in 1920, followed by Gwendoline and two sons. They took up farming, but lost the farm in 1935. He served again in World War II. He died in Holywood Western Australia in 1970, and Gwendoline in 1992.

Henry Davey was Clerk of Works to Sir John Amory at Knightshayes Court, and held other posts in the local community including Churchwarden, Water Bailiff and Fire Brigade captain, yet in 1914, with son Robert he sailed for Sydney on the Benalla, where he had been offered a saw mill to manage. Arriving at the outbreak of war, he would not take the job from men who were being laid off , but instead purchased some land, planted an orchard and built a house at Wyee, New South Wales. Wife Lydia Snell followed Henry in October 1915 on the SS Athenic, accompanied by son James and daughter Muriel. Son Leonard joined them after the war.

Whilst Arthur Ashplant had gone to Canada, his brother Charles Ashplant had emigrated to Fremantle, Western Australia a few years earlier, in 1922. In Australia, he started working as miner in Hopetown, then worked on the railways, in Corrigin, where he married Alice Mildwaters in 1927, then Bringo where he suffered a bad accident, and was unable to work for several months.The family then moved to Geraldton when son John was about 10 or 11. Charlie then earned a bit through gardening and odd jobs. He died there in 1974.

Widowed Elizabeth Vestey née Greenland sailed with her daughter Florrie Vestey, and Florrie's seven year old daughter, named Marjorie Worsfield in October 1929. Bound for Fremantle, Western Australia, they were to join Elizabeth's son Charles Vestey, who had emigrated there in 1923 and was working as a truck driver. In 1931 daughter Florrie was married, and Elizabeth living at 32 Basinghall Street, Perth. She eventually settled in Victoria Park, a suburb of Perth, where she died in 1951.

Richard Marshall and wife Alice Willing migrated to New Zealand on the Rakaia under Assisted Immigration in 1878. They farmed in South Taranaki. Richard was a station manager in Whenuakura.

Robert Willingale Fursdon, b. 1862, in Torquay is one of the few of our family who sailed to New Zealand, after 1900, perhaps to join children who had emigrated. Mary Hughes (1874-1944), a Drew cousin, went to New Zealand with her husband, plumber Isaac Evans (1874-1952), sailing for Wellington from London on the SS Gothic on 29th August 1901. They went to live in Dunedin where their descendants are still.

Huxtables moved to Australia; family rumour says they were sent there because their gambling debts were ruining their families in North Devon. .
Global Moves
Not all our families went to North America or the Antipodes, though tracking the activities and lives of those who found their fortunes elsewhere is not so straightforward.

Ernest Lewis Ralling born in 1863 migrated to the Transvaal, South Africa, probably in the 1880s, where he was a chemist.
His nephew and namesake Ernest Ralling born in 1892 was ultimately a coffee trader or broker, and carried on his business in Brazil. He left England in 1913, aged 22. He began working in Brazil as a bank clerk. He returned to enlist in 1916, and went back to Brazil after the war. He obviously did well, for on his frequent return trips to England he and his wife sailed First Class. They retired to Lisbon, Portugal, where Ernest died in 1978. Ernest's younger brother Harold St George Ralling emigrated to Kenya in 1920. He returned to Kent, married Dorothy Williams in Bromley, and seems to have spent several years in England before returning to Kenya, working as a planter. He finally returned permanently to England in 1935, starting a fruit growing business in Kent and Sussex. Ernest's youngest brother Sydney Ralling went to Sumatra in 1922. He worked as a planter there. His children were born in England, and in 1937 he went to Kenya still a planter. He stayed in Kenya for the rest of his life, with brief trips to England.
Selina Linscott was born in North Tawton in 1843, and married James Harcombe in 1866. They moved to Cardiff briefly, and in about 1877 they emigrated to South Africa, where they took up residence in Kwazulu, Natal. It is possible that the Harcombes were Wesleyan missionaries.
In the late 1960s one of our Holcombe cousins migrated to South Africa, settling in East London, where he married and had a family. He is there still with his wife, and some of the family have returned to the UK.
It is no surprise that Leonore Mary de Chanval Pellier, tennis player and pilot, sailed to the Gold Coast to marry colonial civil servant Eric Burner in 1934. She returned with her husband to Teignmouth, Devon in 1935, but by March 1936 they were on their way back to Ghana. Leonore made the the trip home to England often, but by the outbreak of WWII she has disappeared from the records.
Jane Hector was something of a wanderer. Born in Crediton in 1842, where by 1861 she was helping her father with his photography business, she moved to Ireland soon after that, where she married William Coverly Mitchell. William's occupation was variously carpenter, painter or photographer. He had been a soldier, and may well have undertaken photography on behalf of the War Department. Soon after the birth of their first child in Ireland they moved to Bermuda, where a daughter Lucy was born. Jane, William and the children then returned to Crediton. They stayed in Crediton until about 1870, then went to Honiton, where William had a photographic studio until 1878. Next stop was Bristol until 1885, where children 8- 10 were born. Some time around then William went to the USA, and Jane followed him with the youngest children, on the SS Dorset. They went to Chicago. They may have settled there, for William died in Chicago in 1908, and Jane in Rockford Illinois in 1925.
Individuals moving in their youth, families moving in their middle ages...moving through a spirit of adventure, or forced by economic necessity. There must be more of our extended family who emigrated. Families continue to move on to pastures new still, though this takes us into the territory of living relatives. But I would be pleased to hear of any of our family members not mentioned above who have emigrated, and stories of any of those who are mentioned here.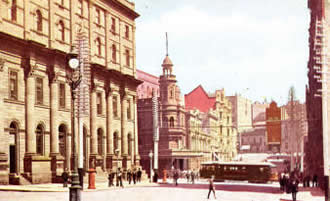 Great uncle
John Prettejohn Pitts
b. 1864 went to Australia some time during the 1880s. In 1891 he married
Charlotte Cecilia Carter
b. 1868 in Dundalk, the daughter of a soldier. Charlotte had travelled around quite a bit in her eighteen years when she sailed to Sydney from Plymouth on the SS
Belgic
that left Plymouth on 8th September and arrived in Sydney 25 October 1885. Nonetheless her spirit must have been typical of that of thousands who sailed to their new lives. She was an 18 year-old housemaid, and it must have been a daunting experience to make that 6 week journey apparently unaccompanied. John was a butcher in Sydney. Their first child was born there, but something about the life didn't suit and by 1897 they were back in London, where John died 13 years later.
Ellen Sheriff Loye
(1880-1965) - John Pitts' third cousin - sailed to Australia on the
Jumna
, arriving in Rockhampton on 18th November 1900. She married Nottingham tailor
Louis Glover
(1880-1922) and they had seven children. Their descendants seem to have spread out through Queensland, Victoria and New South Wales.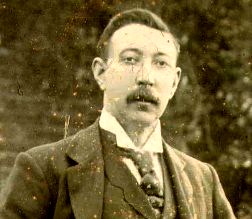 John Prettejohn Pitts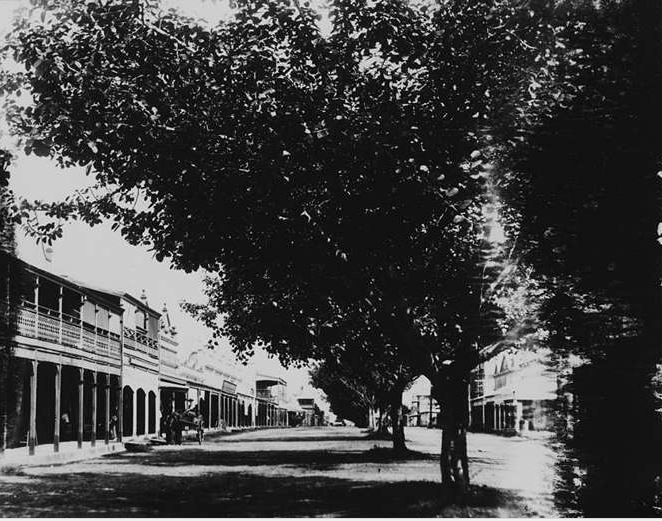 Sydney Street, Mackay, Queensland, location of John Michelmore's shop.


George Saffin and Kate née Annett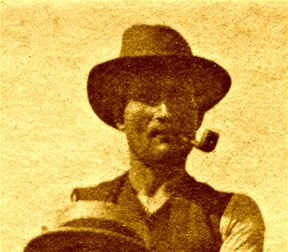 Bill Park, 1912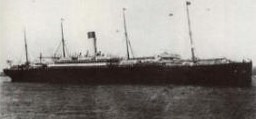 SS Athenic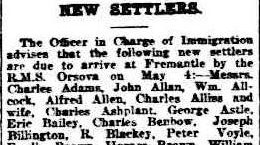 The West Australian,28 April 1922, announces the arrival of Charles Ashplant amongst others on the Orsova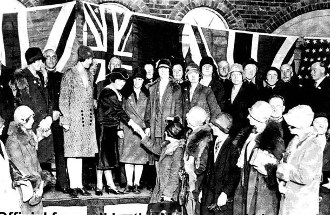 The Mayoress of Liverpool bids farewell to the Vedic passengers in 1929.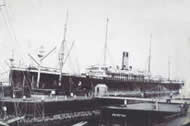 <
SS Gothic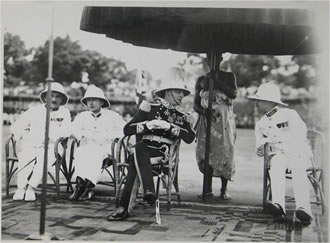 Colonial Governor of Ghana at time of Leonore Burner's residence - a Devonian Sir Arnold Hodson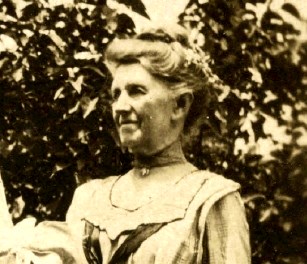 Jane Hector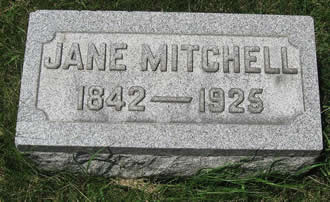 Jane Hector's grave in Acacia Park Cemetery, Chicago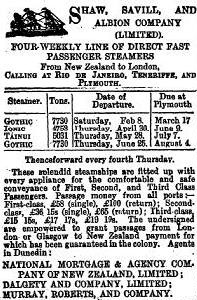 Shaw, Savill and Albion advertisement for the New Zealand route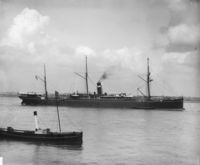 SS Jumna