The Heards and Others
These pages are in part dedicated to the Heard family that had its roots in Hartland in North Devon, but whose shoots featured here grew in the small village of Sandford in mid-Devon, to spread around the globe as various branches of the family tree.
However, this is not intended as a site focused on just the Heards. Included here are the stories of a whole cluster of families connected to them by blood and marriage, stories that describe the lives, the occupations, the joys, tragedies, triumphs and achievements of people from Crediton in mid-Devon and surrounding parishes.
You will find here our extended family that includes amongst many others Wrights, Picketts, Feys, Berrys, Bicknells, Carpenters, Fursdons, Drews, Wallers, Rices, Turners, from Sandford and from the mid-Devon villages that surround Crediton.
But of course the branches of our family tree spread far, so you will find too Pittses, Blacklers, Davises, Crockers, Loyes, Randalls, Coles, Elliotts and Willings from the South Hams of Devon, and Boydells from Lancashire. And many others from throughout the British Isles and around the globe who have somehow connected with that cluster of families at the heart of this site.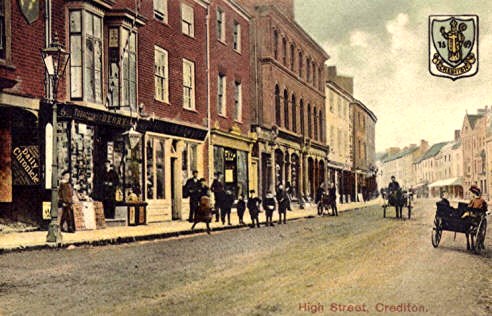 Our Boydell relations can be traced back to pre-Conquest ancestors, the Sadleirs to Henry VII's court. But some lines of the family have been traced back only to the nineteenth century. Research is ongoing and this site will always be a work in progress. Pages are updated frequently so family members may benefit from calling back periodically to see what has been added or updated. And as the Acknowledgments reveal, the site owes much to other FH researchers, so please contribute by emailing the webmaster or visiting the Guestbook. We are very happy to hear from family members or anybody who has an interest in the site.
The great thing about knowledge is that we can share it freely without diminishing our own store of it. This site exists to share knowledge about the families that appear on its pages, about local history and about researching family history. I am happy for anybody to use the information here. Please credit the site by linking to it where appropriate, or otherwise acknowledging it, so others can share it. However if you want to copy any of the photos, please contact me,as many pictures are reproduced here with the permission of others and are not freely available. And I do hope you enjoy the site.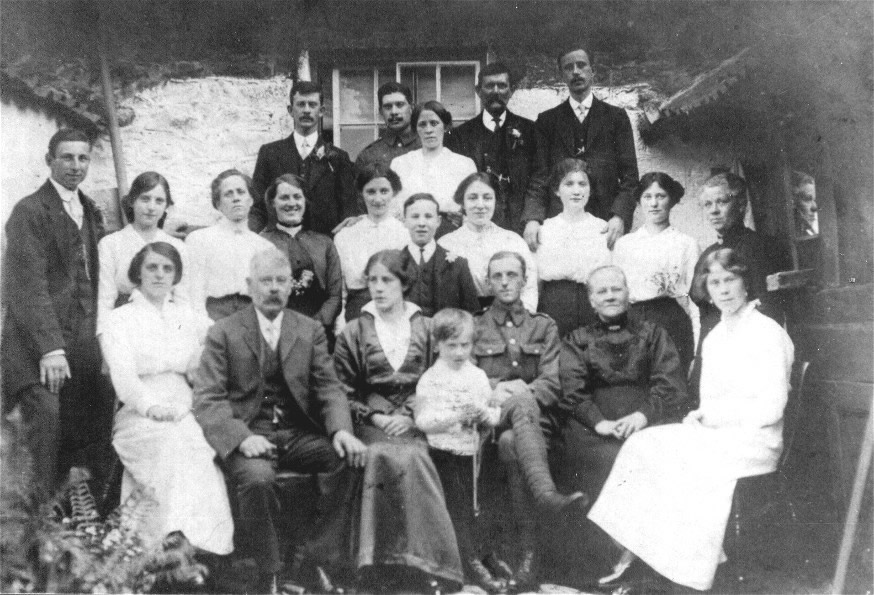 There are pages of family group and individual summary sheets, and family trees diagrams for all our families.
There is a gallery of eight photo albums with over 1200 photos. To help fellow FH researchers there is a links page connecting to FH sites, whether for old hand or novice, particularly those with an interest in our families and families with Devon roots, currently with over 200 links. And the Whites Directory page here lists the names of gentry, farmers and tradesmen from Devonshire villages and towns of relevance to our families.
The Family Lives pages are packed with stories about members of the families that are the subjects of this site. There are pages about famous or celebrated members of the family tree - whose deeds deserve wider recognition. But of course most of the people featured here are " ordinary people", even when they may have done extraordinary things; their lives are celebrated throughout the site, whether they are our artistic and performing family members - poets, musicians, circus or stage performers, and , designers and painters. There is plenty of romance, scandal, tragedy, mayhem, violence and theft and a few laughs! Meet our villains and criminals, and our sports men and women. The Roll of Honour remembers the family members who have served their country. There are the stories of the migrations of some of our family. And a selection of maps showing where those families went to or came from.